A Survey of the Quality of Accommodation Services is Being Conducted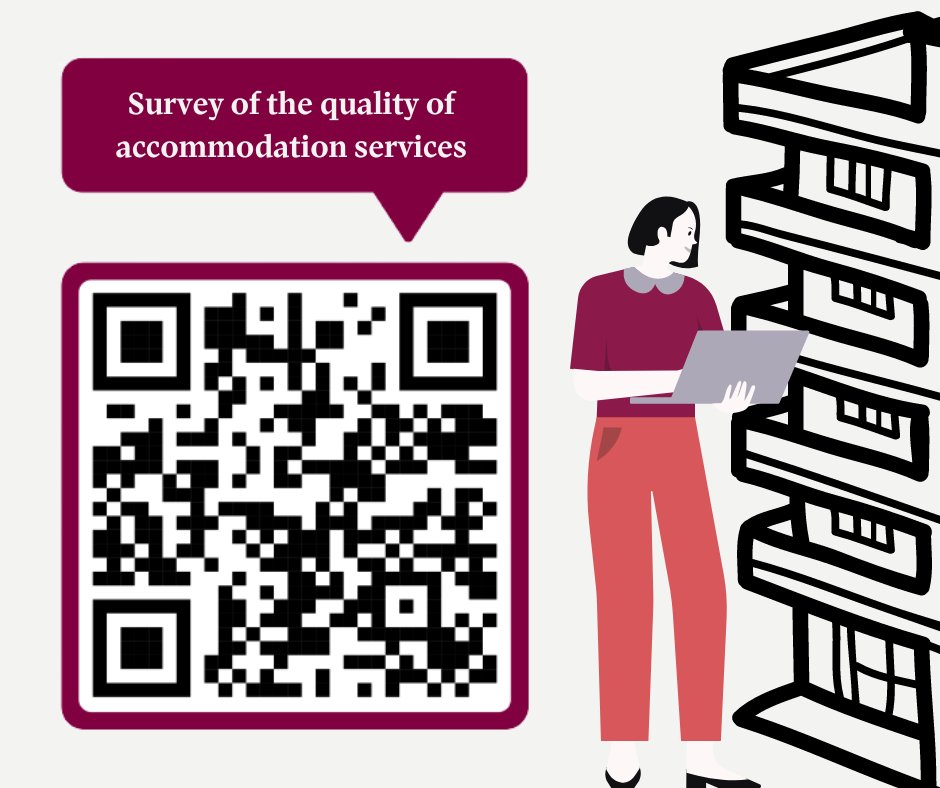 We invite you to participate and express your opinion in the university-level "Evaluation of Accommodation Services in Dormitories" survey, launched by the Student Affairs Department (SAD). The purpose of the survey is to find out the opinion of persons living in VMU dormitories about accommodation conditions and provided services.
We kindly invite students who live in VMU dormitories in Kaunas, Akademija (Kaunas District), or Vilnius to participate in this year's survey and evaluate their opinions and suggestions, which would help to improve the performance and services provided in dormitories. We are hoping for ~10 minutes of your time, that you would dedicate to completing this questionnaire. The link to the survey was sent to all the residents by e-mail to their personal e-mail addresses. We invite you to fill in the survey by April 30, 2023. 
Taking into account the results of last year's survey, the following changes/improvements have been made to the VMU halls of residence in 2022 in order to create the most favourable and comfortable living and leisure conditions for students living in the VMU halls:
No.

 

Dormitory

Significant changes/improvements in 2022
1
No. 2, located at the address Vytauto pr. 71, Kaunas
Outdoor bicycle racks installed

2

No. 5, located at the address Universiteto str. 8, Akademija, Kaunas District

Features a Meditation Room, outdoor bicycle racks installed, exterior staircase repaired

3

No. 6, located at the address A. Vivulskio str. 36, Vilnius
Partial cosmetic renovation of rooms
The survey on VMU dormitories is carried out annually to make the results comparable and assess changes in accommodation services and make new proposals.
Thank you all for your cooperation in taking 10 minutes to complete the survey – you are helping us to improve and grow!
If you have any questions, please contact the Student Affairs Department by email: srd@vdu.lt or by phone: (8 37) 327 977.